---
Raven Industries Closes Deal to Acquire AgSync

January 02, 2019

SIOUX FALLS, S.D. (Jan. 2, 2019) -- Raven Industries (NASDAQ:RAVN) announced today that it has completed the acquisition of substantially all of the assets of AgSync, Inc., headquartered in Wakarusa, Ind. This acquisition will immediately align under the company's Applied Technology division, a leading technology provider in the precision agriculture industry, and greatly enhance its Slingshot® platform by delivering a seamless logistics solution for ag retailers, custom applicators and enterprise farms. "We are pleased to officially welcome the AgSync team to the Raven family," stated Brian Meyer, Vice President and General Manager of Raven Applied Technology. "They bring a wealth of knowledge in precision ag logistics management that already compliments the Raven Slingshot solution. By further integrating our systems and expertise, Raven will be able to offer the most complete logistics solution on the market — improving the bottom-line of our core customers.

AgSync, Inc., established in 2008, has developed solutions for ag retailers, aerial applicators, forestry, seed companies and enterprise customers to overcome challenges related to managing large fleets, multiple locations, limited personnel and disconnected software systems in their operations. As AgSync has been a Raven Slingshot partner for several years, the acquisition will further integrate its capabilities into the platform and into the cabs of various application equipment. "We are excited to join Raven on their mission to improve agricultural efficiency around the globe," commented Clay Rassi, Head of Sales for AgSync. "We are especially committed to continuing the growth and success of Slingshot, particularly its focus toward creating a stronger connection to the cab. As we join forces with Raven, our organizations are aligned on our commitment to provide outstanding quality, service and innovative solutions for our customers.".


Press Release Please see this link for official press release.
Raven Industries Closes Deal to Acquire AgSync
---
---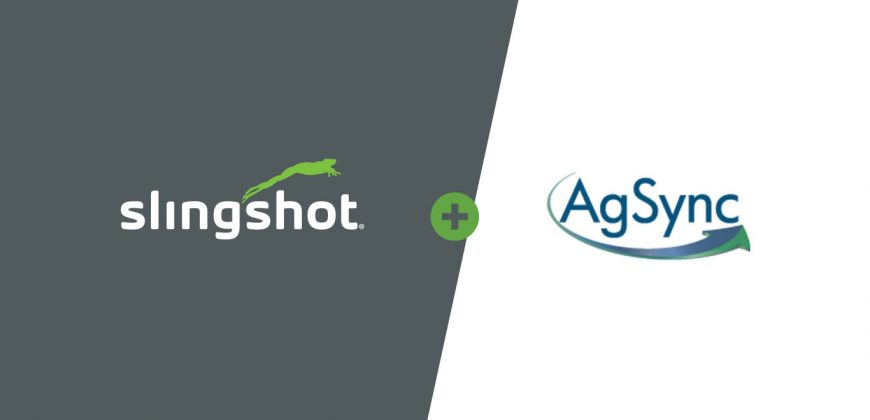 Raven Agrees to Acquire AgSync
Dear Customers,
We are excited to announce that AgSync has entered into an agreement to be acquired by Raven Industries, a leading technology provider in the precision agriculture industry.
What does this mean for you?
As you know, AgSync, Inc. and Raven Industries have been partners through a Slingshot® API agreement since 2012. We believe that by combining our strengths, we will become the most complete logistics solution for ag retailers, aerial applicators, custom applicators and enterprise farms through a fully connected cab and cockpit with seamless data workflow.
What does this mean for us?
Established in 2008, AgSync has been developing solutions for ag retailers and aerial applicators to help them overcome challenges in managing large fleets, multiple locations, limited personnel and disconnected software systems in their operations. We believe our shared values and commitment to deliver outstanding service and solutions will ensure long-term success from this newly combined business.
Thank you!
We at AgSync would like to take this opportunity to thank each one of you for putting your trust in us over the last 10 years and bringing us to where we are today. We come to work every day for you. Our support team, account managers, product owners, and developers are driven to make custom application operations management better and easier for you. This commitment is stronger than ever during this exciting time.
Press Release Please see this link for official press release.
Acquisition Will Add New Dispatch and Logistics Software Capabilities to the Company's Slingshot® Platform